In 2019 the Chorus recorded John Rutter's Gloria with Black Dyke Band – and the CD on which it is features reached the Number One spot in the Classic FM Specialist Classical Albums charts in October 2020, only two weeks after it's release by Naxos.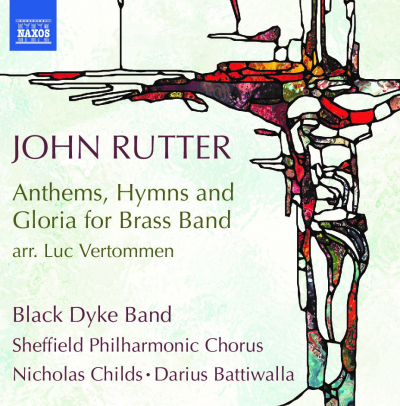 The CD Anthems, Hymns and Gloria for Brass Band , was recorded in St Oswald's Church on Bannerdale Road in Sheffield. Directed by Professor Nicholas Childs and Chorus Music Director Darius Battiwalla, the CD was featured as Album of the Week on the Classic FM radio station, and rapidly moved up the chart over the following week.
The CD features eleven tracks composed by Rutter and arranged for brass band by Belgian conductor Luc Vertommen. It includes many of the English choral composer's most famous works, including the Pie Jesu from his 1985 Requiem, and This is the Day composed for the wedding of HRH Prince William and Kate Middleton in 2011.
John Rutter's Gloria was composed in 1974 for choir, brass, percussion and organ, with an alternative version for choir and orchestra. Described as "exalted, devotional and jubilant", it was Rutter's first commission from the US. Structured in three movements and based on the Gloria from the Latin mass, it was always intended as a concert piece.
Buy Anthems on Black Dyke Band website
Read more about the CD: