Awake Arise! Yorkshire carols for brass and voices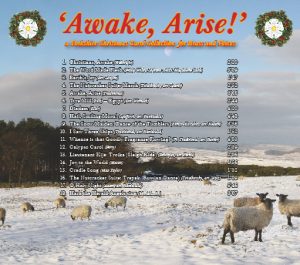 We were delighted to launch a new CD recording in November 2015. 'Awake, Arise! A Yorkshire Christmas Carol Collection for Brass and Voices' was recorded with the world-famous Black Dyke Band. This collection has a real Yorkshire flavour and includes some of the Sheffield carols, traditionally sung in Sheffield pubs over the Christmas period. It also includes arrangements by the Chorus's gifted Music Director, Darius Battiwalla, of such Christmas classics as Joy to The World and O Holy Night, a firm favourite at our annual Christmas concerts at Sheffield City Hall.
This festive collection includes a selection of carols unique to Sheffield as well as some well-loved Christmas favourites. Many of the carols were chosen for their connection with Yorkshire's long choral tradition, or with Sheffield in particular. Local traditional carols have been sung around the area since the late 19th century. Written by local folk, they are sung with enthusiasm and joy, mostly in local pubs. For some in the region, Christmas begins on the Sunday after Armistice, when a great wall of sound will greet the unwary in certain Sheffield pubs. Local carols on this recording include 'Awake, Arise', 'Hail, Smiling Morn!' and 'Christians, Awake'.
Philip Wilby, whose exquisite setting of 'The Word made Flesh' is recorded here, is a renowned Yorkshire composer and a former lecturer in composition at Leeds University. Max Taylor is a local composer whose 'Cradle Song' was given one of its first performances by the Sheffield Philharmonic Chorus, and Sir Malcolm Sargent's 'Earth's Joy' is included as he was well known for his work with the great Yorkshire choirs, in particular Huddersfield Choral Society.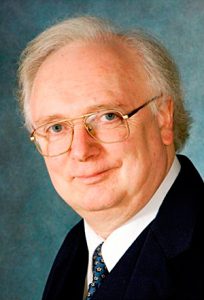 Well-loved Christmas classics include 'Joy to the World', 'I Saw Three Ships' and 'Hark! The Herald Angels Sing'. Darius Battiwalla's arrangement of 'O Holy Night' was commissioned by the Chorus in memory of its former membership secretary, Miriam Gilchrist, and has become a firm favourite at our annual Christmas concerts at Sheffield City Hall.
Four different tracks from the CD have been entered in the Making Music / Classic FM amateur carols competition over the last five years. The winning carols are played as part of the popular Drive programme. A track from our CD has been selected on all four occasions, including O Holy Night in 2019! Listen to Awake Arise from the 2018 carols on the Making Music playlist.
You can read some little-known facts about the title track Awake Arise here.
Track List:
Christians, Awake (Wainright)
The Word Made Flesh (Philip Wilby, Soprano soloist: Magdalene Lake)
Earth's Joy (arr. Sargent)
The Nutcracker Suite: March (Tchaikovsky, arr. Sparke)
Awake, Arise (Traditional; anon)
Tyre Mill (Rees) – Egypt (attr. Womack)
Diadem (Ellor)
Hail, Smiling Morn! (Spofforth, arr. Battiwalla)
The Snow Maiden: Dance of the Tumblers (Rimsky-Korsakov, arr. Heaton)
I Saw Three Ships (Traditional, arr. Battiwalla)
Whence is that Goodly Fragrance Flowing? (Fr. Traditional, arr. Barber)
Calypso Carol (Perry)
Lieutenant Kijé: Troika (Sleigh Ride) (Prokofiev, arr. Fernie)
Joy to the World (Mason)
Cradle Song (Max Taylor)
The Nutcracker Suite: Trepak (Russian Dance) (Tchaikovsky, arr. Wyss)
O Holy Night (Adam, arr. Battiwalla)
Hark the Herald-Angels sing (Mendelssohn)
The Black Dyke Band was formed in the early part of the 19th century, and is the most successful contesting band in the world, having won British and European championships, and made over 350 recordings – the most recorded brass band in the world. Their Musical Director is Dr Nicholas Childs. The Chorus and Band have enjoyed a close working relationship in recent years, and we are very grateful to them for giving their services on this CD.
Darius Battiwalla has been Music Director of the Sheffield Philharmonic Chorus since 1997 and has extensive experience in arranging, performing and recording choral music. Equally at home on the organ, piano and harpsichord, he also teaches organ at the Royal Northern College of Music.
Neil Taylor was previously Organist and Director of Music at Sheffield Cathedral, responsible for the Cathedral's Choirs of boys, girls and men. Their CD recordings include a Classic FM Magazine CD of the Year.