Steve's fantasy concert was a performance of Benjamin Britten's War Requiem in Sheffield's City Hall in December 2011. The Sheffield Philharmonic Chorus (supplemented by singers from the CBSO Chorus), the City of Birmingham Symphony Orchestra (conductor Michael Seal), Lindley Junior School Choir and three top-class soloists helped to create an extremely moving and memorable event.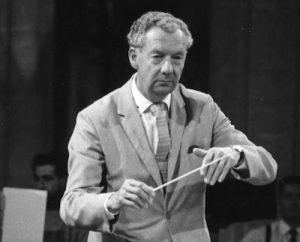 Steve says "I chose the War Requiem in memory of my wife, who had died two years earlier, and my mother who died earlier that year, and because it was Britten's centenary year and I'd worked with him in the 1960s and had admired his War Requiem since I first heard it in 1962. It is an expensive work to perform, but my mother had left me some money – and she'd have been glad that I put it to good use. The whole experience of helping to organise the concert and the emotions of the performance itself have left wonderful abiding memories."
Read why for Jo Briddock, 2nd Alto with the Chorus, her fantasy concert would have to include Brahms' Requiem.
What's your fantasy concert? If you have an occasion that you'd love to celebrate by supporting us to bring your fantasy concert to life, contact us now at