Margaret McDonald (Maggie)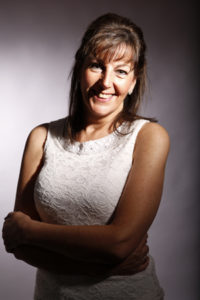 Maggie is a renowned international singer and we are thrilled to have her as our voice coach. She combines a busy singing schedule with her Vocal Consultancy work, is vocal coach for the Hallé Choir, and has taken workshops for Bury, Ramsbottom, Saddleworth and Huddersfield Choral Societies. She has been the vocal coach for the production of Amadeus at The Crucible Theatre in Sheffield, Mama Mia at the Palace Theatre in Manchester and at the Opera House in Manchester for the new musical Ghost.
Maggie sings regularly in major venues and cathedrals in the U.K. and abroad, and we were thrilled to have her join us last season, when she sang in our Messiah in the Victoria Hall Sheffield. She works with many leading conductors, encompassing an extensive repertoire of oratorio and concert work, opera, contemporary and light music. As well as singing with numerous choral societies nationwide, she has sung on the operatic stage for Glyndebourne Festival and Touring Opera, ENO, Opera North, CBTO, Chelsea Opera Group, Scottish Opera and Scottish Opera Go Round. She has recorded a variety of works for Nimbus, Marco Polo and the BBC, including Maxwell Davies' The Jacobite Rising and Sea Elegy. Her concert work has ranged dramatically from Mahler's Third Symphony in Huddersfield Town Hall to the Good Old Days at the City Varieties, and iIn 2008 she sang the Sheffield United Football Club Anthem in Bramall Lane Stadium for a documentary about the club, and before the final match of the season in front of 30,000 fans!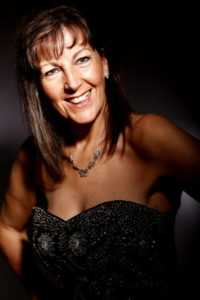 Recent concerts have included Elgar's Sea Pictures and The Music Makers, Tippett's Child of our Time, Mozart's Mass in C, Saint-Saëns' Requiem and Verdi's Requiem, Rossini's Petite Messe Solennelle , Bach's Mass in B Minor in Sheffield Cathedral, St, Matthew Passion in Taunton, Handel's Israel in Egypt, as well as open air "Last Night of the Proms" style concerts, recitals of Spanish song with guitar and a number of recitals with pianist Jan Swynnoe.
Future performances include Elgar's The Music Makers, Dream of Gerontius , Rutter's Feel The Spirit in Doncaster and Saddleworth, a specially commissioned piece by Phillip Lawrence for Salford Choral Society, Mahler's 2nd Symphony in Chester Cathedral plus opera galas and recital work.