2018-19 season
2018-19 saw the Chorus presenting concerts in Germany as well as Sheffield. We sang with the Royal Northern Sinfonia, two other Yorkshire choirs and the world famous Black Dyke Band. We presented little-known works by women composers, a challenging work by Schoenberg, Philip Wilby's new oratorio The Holy Face, as well as Bach's monumental B Minor Mass, and choral favourite Messiah in Sheffield's twin town of Bochum in Germany.
Friday 30th November 2018, 9.15pm, Sheffield City Hall Ballroom
After Hours concert – 'Beyond Wagner'
A choral treat to follow the classical concert in the main hall, held in the intimate surroundings of the beautiful art deco City Hall Ballroom. The Chorus sang works written by composers heavily influenced by Wagner and which take further his musical legacy. There were three Bruckner motets: Ave Maria, Os Justi and Christus Factus est, and Reger's beautiful Nachtlied. Finally the Chorus sang Friede auf Erden, an early work by Schoenberg that takes Wagner's harmonic language and pushes it as far as it will go. Though not Schoenberg at his most modern (not atonal or in his 'twelve-tone' system), it is still one of the most challenging unaccompanied choral pieces in existence, an amazing piece of music that sounded wonderful in the City Hall ballroom's lovely acoustic.
This concert was extremely successful; a very positive review appeared in the Sheffield Telegraph which you can read here.
Saturday 15th December 2017, at 3pm & 7pm, Sheffield City Hall
Christmas Carol Concert
We joined forces with the Black Dyke Band for the eighth year running for an intimate, heart-warming festive concert of carols and yuletide favourites. Sheffielders were invited to take the whole family and sing along to beloved Christmas carols including local favourite 'O Holy Night' as well as some more contemporary choices, with world-class performers in the atmospheric setting of the Irwin Mitchell Oval Hall. One of the most celebrated brass bands in history, the Black Dyke Band have toured the world to critical acclaim, won national and international competitions year after year and collaborated with a diverse range of famous musicians. Conducting them was their esteemed Director of Music Dr. Nicholas Childs. Returning as host was BBC broadcaster Petroc Trelawny, now a firm favourite of the Chorus and with audiences of this irreplaceable fixture in Sheffield's festive calendar.
Petroc Trelawney, presenter
Black Dyke Band, Dr. Nicholas Childs, conductor
Sheffield Philharmonic Chorus, Darius Battiwalla, conductor
Both concerts attracted large audiences – and more than one very positive mention of the Chorus in Petroc Trelawny's show on BBC Radio 3.
Thursday 7 February 2018, Bochum, Germany
Messiah
Members of the Chorus joined the Bochum Choir to sing Messiah in English with the Bochumer Symphoniker in Sheffield's twin city of Bochum, Germany. Link to News item.
The trip was an outstanding success, with a sell-out Messiah in the wonderful Anneliese Brost Music Forum Ruhr, standing ovations and great local reviews. Link to Review from Germany
Sunday 10th March 2019 at 5pm, City Hall ballroom
Classical Sheffield Weekend
The Chorus presented an hour-long concert as part of the Classical Sheffield Festival, which had three themes – Women in Music, Future Makes and Music beyond Borders. The programme featured four songs by Lili Boulanger, Hymne au Soleil and Soir sur la Plaine sung by the Chorus with tenor Robin Morton, and Reflets and Attente by soprano Caroline Taylor, who also sang Elegie by Lili's sister Nadia Boulanger. Abendfeier in Venedig by Clara Schumann, Schone Fremde by Fanny Hensel and Rebecca Clarke's Music, when soft voices die completed the line-up of works by women composers.
Schoenberg's fiendishly difficult Friede auf Erden was the Chorus' tribute to a future maker from the past, and Yorkshire-born Frederick Delius' To be Sung of a Summer Night on the Water completed the programme.
The concert was a great success, as was the rest of the Classical Weekend festival. Link to Review of the concert in the Sheffield Telegraph.
Link to review of the festival.
Sheffield Philharmonic Chorus
Darius Battiwalla conductor
Caroline Taylor soprano
Rachel Fright piano
Saturday 6th April 2019, 7pm, Sheffield City Hall
Bach B Minor Mass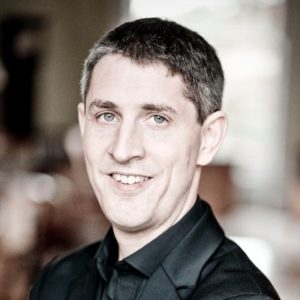 The Chorus was joined by the Royal Northern Sinfonia to sing Bach's monumental B Minor Mass, widely hailed as one of the greatest compositions in musical history. For Hubert Parry, the B minor Mass was "the mightiest choral work ever written", while for the organist and philosopher Albert Schweitzer it was "as enigmatic and unfathomable as the religious consciousness of its creator". Assembled by Bach near the end of his life from his earlier settings of the Lutheran Mass, it is a work replete with great arias, uplifting choruses and thrilling orchestral writing, the trumpet lines being particularly stunning, and is a summation of the composer's entire creative output. A remarkable experience, under the spirited direction of Andrew Griffiths.
Royal Northern Sinfonia
Andrew Griffiths conductor
Fflur Wyn soprano
Madeleine Shaw mezzo soprano
Nick Pritchard tenor
Ed Grint bassP
The concert was a great success, gaining a very positive review in the Sheffield Telegraph which you can read here.
Sunday 9 June 2019, 3pm, Sheffield City Hall
The chorus was thrilled to be joined by the Halifax Choral Society and the Yorkshire Youth Choir to Sheffield to sing Philip Wilby's The Holy Face, with a group of splendid soloists. The singers were accompanied by the world-famous Black Dyke Band in this concert premiere of Philip Wilby's new oratorio for three choirs, brass band and organ. Commissioned by Halifax Choral Society to celebrate their 200th anniversary, the work was written for orchestra and brass band accompaniment, and in the 2017-18 season the three choirs premiered the orchestral version in Halifax, and recorded the brass band version with the Black Dyke Band. More details (preface from the vocal score) and buy the recording.
Also on the programme was Welsh composer Paul Mealor's new work 'Paradise', which the Chorus premiered with Black Dyke Band in Manchester in the 2017-18 season as part of the prestigious RNCM Brass Band Festival. Paul Mealor came into the public eye when his motet 'Ubi Caritas et Amor' was performed at the Royal wedding in 2011, and Chorus and Band recorded 'Paradise' for a very popular CD 'Black Dyke Gold' which you can read about and order from here.
Halifax Choral Society
Sheffield Philharmonic Chorus
Yorkshire Youth Choir
Black Dyke Band, Dr. Nicholas Childs, conductor for Cinema
Darius Battiwalla, conductor, organist for Cinema
Catrin Pryce-Jones soprano
Emma Stannard alto
Richard Rowe tenor
Jerome Knox bass
Tickets for under 18s were FREE and there was a £5 discount on presentation of a ticket for either the Christmas concert or the B Minor Mass.