The aim of the competition is to support the creation and performance of new choral repertoire and to encourage and support young people from Sheffield who are studying seriously for, or starting out on, a career in music composition and/or performance. The competition was open to young people aged 18 to 35, who currently live, study or work in Sheffield, or who lived, worked, were born, or were educated there. The requirement was for a short choral work for a mixed symphonic choir (around 200 singers), to be sung unaccompanied in at least four parts – soprano, alto, tenor, bass. The text was commissioned from award-winning poet Katharine Towers, who won the Seamus Heaney Centre Prize for The Floating Man and was shortlisted for the TS Eliot Prize for The Remedies.
Five works were shortlisted from fourteen entries. The scores were anonymised before making them available to the panel of judges, to ensure the works would be judged on the merit of the composition alone. The shortlisted candidates are listed in alphabetical order. Our heartiest congratulations go to them all for reaching this stage of the competition.
Mason Birch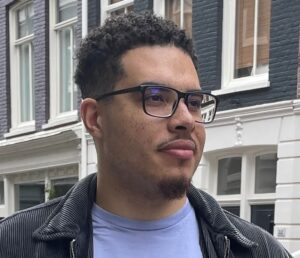 Mason is a 26-year-old self-taught composer who was born and raised in Sheffield. He attended King Edward VII School, where he studied music at GCSE and AS level, and graduated from the University of Sheffield with a Mechanical Engineering degree.
Mason's inspiration for writing music came during his early teens when he came across Gustav Holst's The Planets by chance. He taught himself the basics of composition in his spare time, and resumed his musical self-teaching when he came across The Theory of Harmony by Arnold Schoenberg in a library. This not only afforded him a detailed education in composition, but also a keen interest in philosophy and its relation to art.  Mason's musical thinking is greatly influenced by art movements such as Romanticism and Expressionism; movements which prioritise subjectivity and emotion. He greatly enjoys composing and entering his work into competitions; he was shortlisted in Benslow Music's Young Composer's Competitions of 2019 and 2021.
Rachel Fright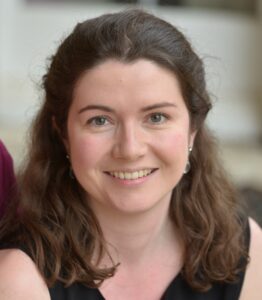 Rachel, aged 34, lives in Stockport and works as a freelance musician in Sheffield and Manchester. She studied music with scholarships to Pembroke College, Oxford and the Royal Northern College of Music, where she was a Junior Fellow in Accompaniment. Following her performance as a Leeds Lieder Young Artist 2018, Rachel was awarded the Hester Dickson Prize to study at Oxenfoord International Summer School with Malcolm Martineau.
Rachel performs regularly across the UK and has been featured on BBC Radio 3. She works for the RNCM School of Vocal Studies and Opera, Live Music Now and Yorkshire Young Musicians, and is accompanist to Sheffield Philharmonic Chorus and the Macclesfield Singers. Recent work has included projects with Jackdaws Music Education Trust, Oxford Lieder Festival, Leeds Lieder Festival and Clonter Opera Theatre.
Robin Morton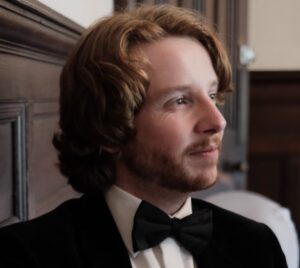 Robin Morton is a 33-year-old freelance singer, composer and conductor based in Staffordshire.  He was born and raised in Sheffield, attending King Edward VII School and singing with Sheffield Cathedral before taking up a choral scholarship reading Anglo-Saxon, Norse and Celtic Studies at Gonville and Caius College, Cambridge. He spent six years as a tenor Lay Vicar at Lichfield Cathedral, working as a choral outreach animateur and developing a varied freelance career. Robin gained a Postgraduate Diploma in composition at the Royal Birmingham Conservatoire in 2018, followed by an MMus and then a Postgraduate Diploma in singing at the Royal Northern College of Music.
Robin has performed with a range of vocal and operatic groups, including The Apex Singers, Kantos Chamber Choir, Ex Cathedra, the Buxton International Festival and Via Nova Vocal Ensemble, and has made various recordings and broadcasts. His song cycle Prayers from the Ark was performed as part of the Sheffield Classical Music Weekend in 2019. He now works as a teaching assistant in an specialist autism school while continuing to pursue his musical passions.
James Thomas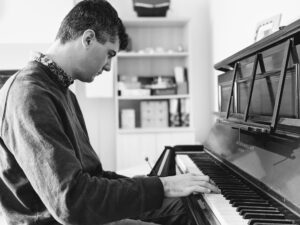 James Thomas is 24 years old and currently lives in Durham. He studied music at the University of Sheffield, graduating with a first-class degree in BMus followed by a distinction for his MA in Composition. He was awarded the Julian Payne First Year Prize and the Julian Payne Postgraduate Scholarship. He is currently undertaking a PhD in instrumental and vocal composition at the University of Sheffield under the supervision of Professor Dorothy Ker and generously supported by a University of Sheffield Faculty of Arts and Humanities Scholarship.
As a composer, James has worked with numerous professional performers and ensembles including The Ligeti Quartet, The Hermes Experiment, The Orlando Consort, Ensemble 360, Sheffield Chamber Choir and Trio Northumbria. As the Associate Director and conductor of Sheffield University's New Music Ensemble, James has also studied conducting with Dr. Cayenna Ponchione-Bailey. James has a strong affinity with choral music, having sung in choirs throughout his time at school and university. He directed the lower voices choir of Sheffield University Singers' Society from 2018 until 2022 and was chair of the society during the 2019-2020 academic year.
Reuben Tozer-Loft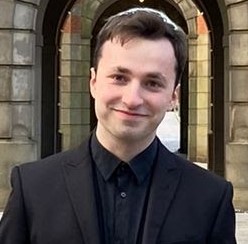 Reuben is 22 years old. He was born and educated in Sheffield, at Meersbrook Bank Primary, Newfield Secondary, and King Edwards Sixth Form. He enjoyed piano and violin lessons from a young age and played in a local youth orchestra. He started composing for piano and for chamber groups and was selected to take part in Ensemble 360's PowerPlus project in 2015, writing a piece for their wind quintet called Snow.
Reuben went on to study music at the University of Birmingham, studying composition with Michael Zev Gordon, and winning the composition prize. He produced a portfolio of chamber music, including music for TwoSet Violin, and joined an a cappella group for whom he arranged pop songs. He also had two choral anthems performed by the choir at St Marks Broomhill, set to texts by Rumi.  Reuben graduated with a BMus last year, and currently lives in Durham, working as a piano teacher and freelance composer and arranger in Durham and Newcastle. He has been offered a place at the Royal Northern College of Music to study composition.
---
The results of the judging will be announced on 15 February or thereabouts, and the winning work will be performed for the very first time at a special prize-winning event on the final evening of the Classical Sheffield Weekend Festival, Sunday 19 March 2023.
This will be part of the festival finale event which is a performance of Mahler's magnificent 2nd symphony by Sheffield Philharmonic Orchestra, Hallam Sinfonia, Sheffield Philharmonic Chorus and Hallam Choral Society, all members of Classical Sheffield, at Sheffield City Hall. The performance and presentation of prizes will form the first half of this event which will bring the 10th anniversary festival to a spectacular close.
Tickets are available priced £16, free for under-18s. Buy tickets for the prize-giving and world premiere of the winning work, and the finale concert