2nd February 2018
The Chorus was thrilled to join the world famous Black Dyke Band in the world premiere of a new work by Paul Mealor, who sprang to fame in 2011 when his Ubi Caritas was featured at the wedding of His Royal Highness Prince William to Catherine Middleton, now TRH The Duke & Duchess of Cambridge.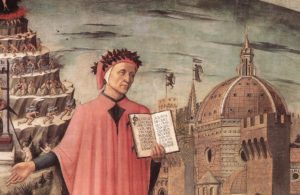 The new piece, Paradise, was performed to a sell-out crowd at the Royal Northern College of Music's annual Brass Band Festival. Two sections by chorus and band sandwiched a central section of fiendish difficulty, thrilling the packed-out hall. Iwan Fox reviewed the concert on the 4 Bars Rest specialist brass band website:
'Black Dyke's eagerly awaited appearance drew a near capacity audience to the RNCM Concert Hall to hear a trio of world premieres alongside three major test-pieces and a solo performer who stunned them into a state of sublime submission. Paul Mealor's 'Paradise' was an engrossing interpretation of Dante's poetic allegory of the pilgrimage of the soul.  Darius Battiwalla led an emotive journey; from the realms of evil to an eventual glorious affirmation of Christian faith, richly textured in its questioning search of an eternal life bathed in 'supreme light'.  Not for a moment did Mealor lose sight of his goal, the text of the Requiem Mass bolstered by the subtly crafted writing for the band. '
The concert was recorded by BBC Radio 3 and broadcast on Wednesday 31 January 2018; hear it on the Radio 3 website.