Eclectic music lines up to take centre stage as part of the Cultural Olympiad
Sheffield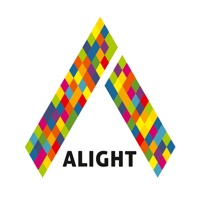 , 12 February 2012.
Darius Battiwalla, Sheffield Philharmonic Chorus's Music Director, will conduct a performance of unusual and rarely heard works as part of the Chorus's contribution to Alight, the Cultural Olympiad festival taking place in Sheffield on 3rd March 2012.
The concert is being advertised as "a programme of rarely performed works" so I asked Darius why these pieces are so rarely performed. "It's certainly not because of their musical quality which is outstanding" Darius began. "It's just that the combination of instruments they need doesn't fit with the usual pattern of choral concerts nowadays, which is usually orchestral or with organ. This concert uses various combinations of horns, harp and organ which sound wonderful together and mean we can explore some really interesting music". This led me to ask Darius a few more specifics like why we don't hear much choral music by Janacek, and what is the background to "Our Father" being performed? "We don't hear much choral music by Janacek because there isn't much – even though he was involved in choral music making all his life. There are really only two pieces – this short piece and the much larger Glagolitic Mass. "Our Father" was written in 1906 and is mostly reflective though it still has Janacek's incredible energy and distinctive style.
The concert will feature the premiere of Everyone Sang commission from Yaron Hollander. "It's a real testament to the range of talents in the Chorus that we've been able to commission this from one of our own members" Darius explained. "Yaron's knowledge of singing in the choir has enabled him to write us a really effective piece which captures the mood of Sassoon's poem".
This is obviously going to be a very unusual concert, and music lovers in Sheffield and indeed further afield may wait many years to hear these pieces performed again. The Victoria Hall is a great acoustic for choral singing and is a venue that the Chorus has performed well in previously. Darius was also keen to point out that the event will also have some really outstanding instrumentalists performing too.
To take advantage of the opportunity to hear these distinctive works in this most unusual concert contact http://www.sheffieldcityhall.co.uk/events, 0114 2789 789 or apply in person at the Sheffield City Hall Box Office. Tickets are only £7 (plus a 70p handling charge, no reductions) Alight: Daylight, Sheffield Philharmonic Chorus and Friends will take place on Saturday, 3 March at 4.15 p.m. at the Victoria Hall Methodist Church, Norfolk Street, Sheffield S1 2JB
Contact: