2019-20 season
2019-20 sees the Chorus presenting concerts in Manchester and Sheffield, with the Halle, the Black Dyke Band, Wrexham Symphony Orchestra and with choristers from Wrexham, Liverpool, France and Germany. We will record with the Black Dyke Band for their next CD, present works from Scandinavia and the Baltic, as well as choral favourite Messiah, Verdi's wonderful Requiem and Mahler's magnificent Symphony No. 8, known as the Symphony of the Thousand.
Saturday 9th November at 9.15pm City Hall
After Hours Choral Concert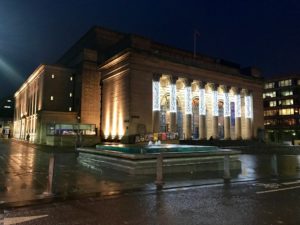 We were pleased to present another short concert in the popular 'After Hours' series in the City Hall's beautiful ballroom at 9.15pm.  At 7pm in the main hall Tabita Berglund conducted the Halle in a programme of Grieg and Sibelius, and the Chorus followed in the ballroom with a programme of choral works from Scandinavia and the Baltic.
Audiences will be familiar with the Norwegian Romantic composer Edvard Grieg (1843 – 1947), but maybe not his countyman Ola Gjeilo, born in Norway in 1978, or Eric Ešenvalds, born in Latvia a year earlier. Gjeilo, who now lives in America, studied in Norway and at the Julliard School and the Royal College of Music in London. Award-winning composer Ešenvalds studied in Latvia and at Trinity College Cambridge, and composed the official anthem of the World Choir Games when Riga was the European Capital of Culture in 2014.
A packed audience included Sheffield's Lord Mayor and Lady Mayoress, who were presented with a gift from Bochum, Sheffield's twin town in Germany; read about this here. After the presentation the audience heard the Chorus sing the following works 'up close and personal':
Grieg – Hvad est du dog skjön (sung in Norwegian)
Esenvalds – Amazing Grace
Esenvalds – Evening
Ola Gjeilo – Ave Generosa
Ola Gjeilo – Tota Pulchra es
Grieg – Ave Maris Stella
The concert was free, and received a very favourable review in the Sheffield Telegraph.
Saturday 14th December 2019 at 2pm and 5.30pm, City Hall
Christmas Carol Concerts
Once again we joined with the world famous Black Dyke Band for a festive celebration featuring family favourites and sing-along carols. The award-winning and internationally renowned Black Dyke Band, led by Dr Nicholas Childs, is one of the most celebrated brass bands in history and has toured the world winning international and national competitions.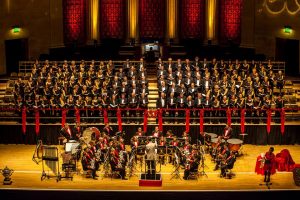 Presenting this year's concerts was Tom Redmond, presenter, horn player and animateur specialising in music education. He's a regular voice on BBC Radio 3 presenting live concerts, studio programmes and the BBC Proms.
This was a wonderful concert for all the family to join in singing some of the most loved Christmas music old and new, experiencing a live brass band and chorus in the beautiful setting of the Oval Hall. On the programme was Ring the Bells, a new carol by Paul Fincham, the royalties for which are being donated to homelessness charity Crisis. There were also three local carols, Egypt, Tyre Mill and Hail Smiling Morn, as well as perennial favourite O Holy Night, which was selected as a winning carol in the Making Music / Classic FM Drive carol competition. This is the fourth time one of the carols from our Christmas CD  has been selected by Classic FM, and we're thrilled that this time it was our favourite O Holy Night!
Tom Redmond presenter
Black Dyke Band, Dr. Nicholas Childs conductor
Sheffield Philharmonic Chorus, Darius Battiwalla conductor
Saturday 18th April at 7pm Sheffield Cathedral (NOTE REVISED VENUE)
Messiah
For many people, Easter isn't complete without hearing Handel's wonderful oratorio Messiah, regularly performed at Christmas but more pertinently celebrating the Easter message of redemption, hope and joy. Messiah is probably Handel's best-known and most-loved work for its beautiful solos and duets, rousing choruses and dramatic instrumental writing. A performance in the brass band format is very different and well worth coming along to hear.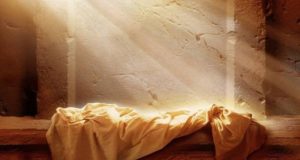 Sheffield Philharmonic Chorus present this spectacular Easter Messiah in Sheffield Cathedral, accompanied by the world-famous Black Dyke Band. The Chorus last performed Messiah with a baroque orchestra in April 2017, and is pleased to be presenting the brass band version this Easter. Making it even more special, the Chorus will be joined by choristers from Sheffield's twin town Bochum in Germany, and from Perigeux in France, following successful singing trips to both European cities over the last two years.
So do come along and hear this magnificent work as you've never heard it before!
Sheffield Philharmonic Chorus and choristers from Germany and France
Black Dyke Band
Darius Battiwalla (conductor)
Tickets £20 (adults) and £5 (under 25s). Tickets are available online, at the cathedral shop and from Chorus members. Please note that the concert is likely to be very popular, with few tickets likely to be available on the door.
Saturday 2nd May at 7pm City Hall
Verdi Requiem
Gianluca Marcianó, the Hallé and the Sheffield Philharmonic Chorus are joined by a fine cast of soloists for Verdi's remarkable Requiem. A response
to the death of the great author Alessandro Manzoni – a figure Verdi revered – it is the most theatrical, agnostic and indeed popular work of its kind ever written. From the hushed beginning of its opening 'Requiem', to the tumultuous, apocalyptic vision of the 'Dies Irae' and the turbulent uncertainty of the 'Libera Me', Verdi brings his supreme skills as a dramatist to bear on the traditional liturgy to quite stunning effect. A Requiem not for the dead but for the living.
Gianluca Marcianó conductor
Claire Rutter soprano
Madeleine Shaw mezzo–soprano
Sam Furness tenor
David Shipley bass

Tickets £25.76, £23.52, £20.16 Students & Under 18's £5.60 (including booking fees). Tickets (subject to booking fees) available online, through the ticket hotline on 0114 2 789 789 and in person at the Sheffield City Hall Box Office.
Saturday 20th June at 7pm, Bridgewater Hall Manchester
Mahler Symphony No. 8 'Symphony of the Thousand'
The season will end with a performance of Mahler's magnificent Symphony No. 8, known as the Symphony of a Thousand, with the Liverpool Welsh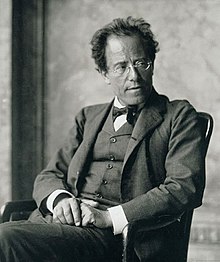 Choir and the Cantorion Sirenian Singers, accompanied by the Wrexham Symphony Orchestra in the Bridgewater Hall, Manchester.
This very special concert will form the culmination of the orchestra's groundbreaking Mahler Charitable Concert series, which has seen them perform all Mahler's symphonies to increase awareness of the impact of Alzheimer's and dementia. The Mahler 8 marks a return to the Bridgewater Hall, following the orchestra's critically acclaimed debut there with the Resurrection Symphony in 2015. Sponsored by medical research company Cobalz Limited, who specialise in the field of Alzheimer's, the Mahler Charitable Concert series has raised over £15,000 for Alzheimer's and dementia charities.
Ticket details to follow
Link to details of the 2018-19 season
Go to next page: Tickets