20 March 2023
The two winning compositions of the Stella Jockel Young Composer Competition received their world premiere performances on Sunday 19 March 2023 in the City Hall Sheffield.
Sheffield Philharmonic Chorus and Hallam Choral Society sang the works by Sheffield University students Mason Birch and James Thomas, who were joint winners of the competition organised by Sheffield Philharmonic Chorus with Classical Sheffield.  The prizes were awarded by Lord Mayor of Sheffield, Sioned-Mair Richards.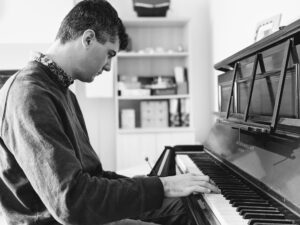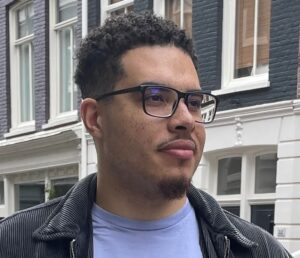 Mason (26), was born and raised in Sheffield, and went to King Edward VII School. James (24) studied music at the University of Sheffield, where Mason studied engineering. Though different, the two pieces were equally fine, and the two choirs really enjoyed rehearsing and singing them. The two composers were on stage to hear their works sung, and both were thrilled with the performances, as were members of their families, who were in the audience along with Cate Jockel, grand-dfaughter of Stella Jockel. 'It was so surreal being able to finally hear my music performed live in person' said Mason ' Thank you for performing my piece'.
The premiere was followed by a superb performance of Mahler's magnificent 2nd symphony by the combined forces of Sheffield Philharmonic Orchestra, Hallam Sinfonia, Sheffield Philharmonic Chorus and Hallam Choral Society. Conducted by George Morton and featuring acclaimed singers Anna Harvey and Ella Taylor, both from Sheffield, this brought the 10th anniversary festival to a spectacular close.
The competition was funded by a generous legacy left to Sheffield Philharmonic Chorus by ex-member Stella Jockel, a Sheffield teacher and vicar's wife who died in 2020. Candidates had to compose a short choral work for a mixed choir to sing unaccompanied in at least four parts. The text was commissioned from award-winning poet Katharine Towers, who sings in the alto section of the Chorus. Kathy won the Seamus Heaney Centre Prize for her first collection The Floating Man and was shortlisted for the TS Eliot Prize for The Remedies. Read more about the winners, and the competition, at Stella Jockel Young Composer Competition