Sheffield Philharmonic Chorus worked hard to organise the next series of choral concerts, with partners at Sheffield City Hall and the Halle for those that form part of the Sheffield International Concert Season. Careful risk assessments were compiled prior to each concert, and measures to combat the spread of Covid-19 were in place at all venues. All concerts were planned to take place unless new restrictions were put in place by the Government – and in fact all DID take place.
Wednesday 3 November 2021 at 9.15pm
An After Hours concert in the City Hall ballroom
The first concert of the season is a short choral treat in the City Hall's stunning Art Deco ballroom, immediately after the Halle concert in the main hall. This is a rare chance to see and hear the region's foremost mixed voice choir unaccompanied and 'up close and personal'. Conducted by Darius Battiwalla, the Chorus will sing works by American composers, including pieces by Amy Beach, Aaron Copland and Eric Whitacre, and the choral version of Samuel Barber's wonderful 'Adagio for Strings' which featured in the the film 'Platoon'.
Aaron Copeland composed his Four Motets while studying under Nadia Boulanger in Paris – the motets were an exercise she set for him in 1921.
Samuel Barber's Adagio for Strings, originally part of a string quartet, was re-invented a number times, here presented as a piece for mixed voices. The string version has been used in numerous films including, famously, Platoon.
Eric Whitacre composed a setting of the 1923 Robert Frost poem Stopping by Woods on a Snowy Evening, but the Frost estate wouldn't grant permission to publish. Poet Charles Anthony Silvestri wrote the new words, taking up the theme of sleep from the last stanza of Frost's poem.
Amy Beach (1867 – 1944) was a prolific American composer . A child prodigy, she became a concert pianist but gave up her performing career at the request of her husband. She turned to composing until his death, when she resumed her career as a pianist.  especially songs.
Tickets for this concert are free, and can be booked at the same time as the Halle concert on the same night. Tickets will also be handed out to people who pay at the door for the Halle concert.
Please note that if you have any problems booking for the concert, or have already booked the main concert and now wish to attend the After Hours concert, please email the City Hall box office at 
Aaron Copeland: Four Motets
Samuel Barber: Agnus Dei (Adagio for Strings arranged for voices)
Eric Whitacre: Sleep
Amy Beach: Over hill, over dale (Shakespeare Choruses No 1)
Sheffield Philharmonic Chorus
Conductor Darius Battiwalla
Saturday 18 December 2021 at 2.30pmChristmas Carol Concert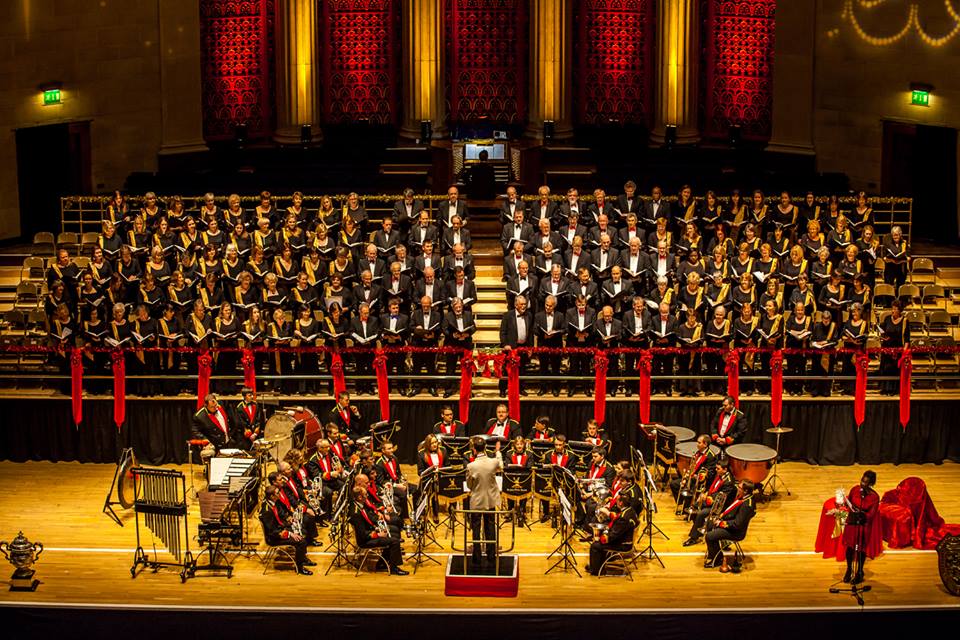 Join the Chorus and the world-famous Black Dyke Band at Sheffield City Hall on Saturday 18 December 2021 for a special Christmas programme as part of Sheffield International Concert Season.
The award-winning Black Dyke Band has a rich heritage stretching back to the Victorian age. This Christmas celebration is the perfect opportunity to experience its unrivalled pedigree in the glorious brass band tradition, under the direction of Nicholas Childs, its Principal Conductor and Director of Music. The Sheffield Philharmonic Chorus, directed by its Music Director Darius Battiwalla, will of course also take to the stage with some festive favourites, including a selection of carols and songs that the audience can sing along with the choir. With a sprinkling of local carols, and the choir and band award-winning version of 'O Holy Night', this is a Christmas event not to be missed!
BBC Radio 3 favourite, Petroc Trelawny makes a welcome return to Sheffield, to introduce this Yuletide concert of seasonal specials.
Sheffield Philharmonic Chorus
Black Dyke Band
Conductor Darius Battiwalla
Petroc Trelawny
Saturday 15 January 2022 7pm
Fauré Requiem at Sheffield City Hall
The Chorus is delighted to welcome the Manchester Camerata as part of its 50th birthday celebrations, in a performance of Fauré's beautiful Requiem. with soloists Nicholas Lester and Caroline Taylor. This humble, unassuming setting possesses musical charm that ensures it is adored around the world.
We are especially thrilled that the programme also features our Music Director Darius Battiwalla, who will perform Poulenc's dramatic Organ Concerto, a work noted for its creative use of the instrument and intricate orchestrations that simply burst with energy.
The concert opens with one of Saint-Saëns's most popular works, his comical suite, The Carnival of the Animals. The novel use of two pianos as well as the full orchestra really brings this zoological fantasy to life.
SAINT-SAËNS Carnival of the Animals
POULENC Organ Concerto
FAURE Requiem
Manchester Camerata & Sheffield Philharmonic Chorus
Nicholas Lester, baritone
Caroline Taylor, soprano
Darius Battiwalla, conductor/organ
Rebecca Tong, conductor (Poulenc)
Oval Hall | Sheffield City Hall
Tickets were £18, under 12s FREE
Saturday 12 March 2022 7pm
Rachmaninov All Night Vigil 
St Mark's Church Broomhill
In common with people from around the globe, SPC was shocked by the news coming out of Ukraine. The hostile invasion of a nation by a neighbouring country was rightly condemned by people of all nationalities all around the world.  Sheffield Philharmonic Chorus join those voices in condemning the Russian invasion.  We also feel it is important to emphasise that none of these terrible events is the fault of the Russian people, nor of the many Russian artists who have bravely criticised the actions of their government.  And equally, none of it is the fault of Rachmaninov or Tchaikovsky, whose beautiful music we present on 12 March. The international language of music, so important to the identity of Russia and Ukraine, can perhaps speak more powerfully to us than words.  It's in this spirit that we offer this concert as a symbol of our solidarity and friendship with the Ukrainian people. There will be a retiring collection for the Red Cross Disasters Emergency Committee Ukraine Appeal.
The Chorus started working on Rachmaninov's haunting All Night Vigil during the lock-down, rehearsing online from their own homes following the onset of the coronavirus pandemic, for a performance that was scheduled to take place last year but which had to be postponed. We are thrilled to be able to present the concert at last, in the lovely church of St Mark's in Broomhill.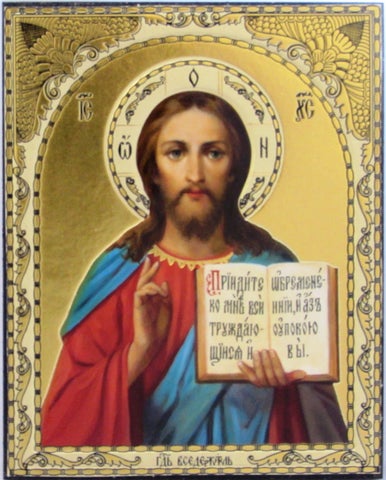 Rachmaninov wrote his setting of the All Night Vigil Op. 37 in 1915, but performances in his native country ceased following the revolution in 1917. The work is a setting of three services for the canonical hours Vespers, Matins and Prime. Vespers (movements 1 to 6) begins at sunset and reflects on Christ as the Light of the World. Matins (movements 7-14) meditates on Christ in human form and ultimately the Resurrection. Prime (movement 15) ends the work with 'To Thee, triumphant leader of triumphant hosts'. The work uses a technique often referred to as choral orchestration, with huge demands made of the voices: extreme ranges especially for basses, huge dynamic ranges and frequently division of voices to form rich textures.
Also on the programme will be beautiful but rarely-heard songs by Rachmaninov and Tchaikovsky, sung by Plymouth-born mezzo-soprano Charlette Badham accompanied by our pianist Rachel Fright. Altogether a hauntingly beautiful  programme that brings the region's foremost large chorus to audiences in the more intimate setting of the lovely St Mark's Church. The performance starts at 7pm and, contrary to the title, lasts a couple of hours, not all night! One not to be missed!
Rachmaninov: Morning; In the silent night; My child! You are as beautiful as a flower; The Lilacs
Tchaikovsky: At the Ball; None but the lonely heart
Rachmaninov All Night Vigil
Sheffield Philharmonic Chorus
Darius Battiwalla, conductor
Charlotte Badham, mezzo soprano
Rachel Fright, piano
Tickets cost £15, under-16s FREE
Saturday 23 April 2022 7pm
Handel's Messiah
Sheffield City Hall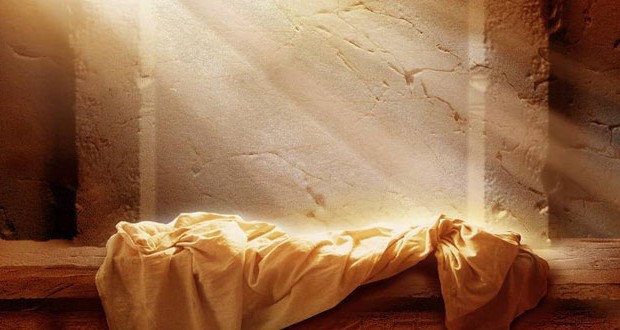 The Chorus is thrilled to be able to present the brass band version of Handel's wonderful oratorio Messiah, with the world-famous Black Dyke Band, and visiting choirs from Bochum in Germany and Perigueux in France.  The Chorus have undertaken tours in both Bochum and Perigueux in recent years, and has strong associations with the choirs in the two cities. This brass band Messiah collaboration was planned for 2019 but had to be postponed due to the pandemic. However, all three choirs were determined to go ahead, and the big event is planned for St George's Day 2022.
The performance features new aria arrangements for brass, including this rather gorgeous one by Chorus Music Director Darius Battiwalla, sung beautifully by Catrin Pryce-Jones, soprano soloist for the St George's Day concert, accompanied by the fabulous Black Dyke Band.
With three other wonderful soloists, and an incomparably full sound for Handel's majestic choral movements, this will be an evening to remember!
Black Dyke Band
Sheffield Philharmonic Chorus with Philharmonischer Chor Bochum and Ensemble Vocal Perigueux
Darius Battiwalla, conductor
Catrin Pryce-Jones, soprano
Margaret McDonald, alto
Richard Rowe, tenor
James Geidt, bass
Tickets priced £18, under 16s FREE
Saturday 11 June 2022 7pm
Walton Belshazzar's Feast
Sheffield City Hall
The Chorus is pleased to be joined by the Leeds Festival Chorus and the Hallé, with baritone Benedict Nelson under the direction of Finnegan Downie Dear, to present Walton's dramatic cantata, Belshazzar's Feast. First performed at the 1931 Leeds Festival, the richly orchestrated music is strongly rhythmic and reflects the composer's interest in jazz and other popular music. This dramatic work will be truly fitting finale to this fantastic Sheffield International Concert Season.
Opening the concert are Britten's brilliantly-realised Sea Interludes, that act as clever scene changes from his post-war opera Peter Grimes, telling the dark tale of the cantankerous and misunderstood fisherman, followed by Thomas Adès's brilliantly orchestrated showstopper, Inferno, described by the LA Times as 'a sizzling, cracking whip of a piece'.
BRITTEN Peter Grimes: Four Sea Interludes
ADÈS Inferno Suite
WALTON Belshazzar's Feast
The Hallé
Sheffield Philharmonic Chorus and Leeds Festival Chorus
Finnegan Downie Dear, conductor
Benedict Nelson, baritone
Tickets £18, under 12s FREE